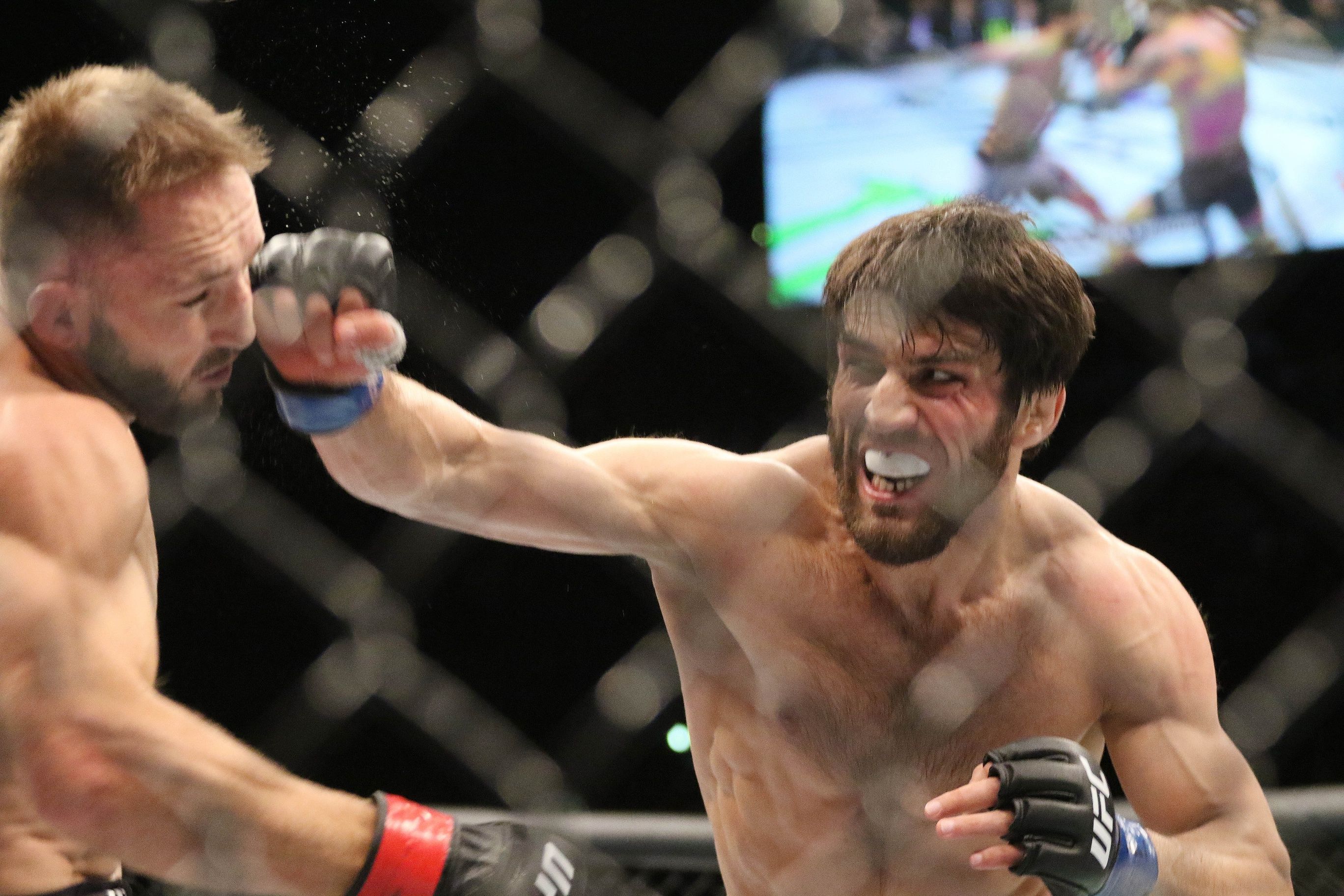 An exciting matchup will be held between two Russian athletes, Magomed Mustafaev and Damir Ismagulov.
Damir Ismagulov is one of the most stable and dangerous fighters, with a really high fighting IQ. He signed in the UFC as one of the most popular MMA promotions, M1-Global's champion. He signed in the promotion back in 2018 and earned 4 victories. His last appearance was against Rafael Alves on May 22, 2021, where he showed a fantastic dominant performance.
Bet on Damir Ismagulov vs. Magomed Mustafaev with 1xBet
Magomed Mustafaev is a very aggressive fighter. He has a 100% finishing rate, with 10 KO and 4 submission victories. However, in his career, he already suffered 2 submission losses. In 2016, he suffered a Rear-Naked choke loss against Kevin Lee. After that, he did not fight for a long time, but he came back, and he defeated the excellent prospect Rafael Fiziev via TKO in the first round and again suffered a loss against Brad Riddell.
From my point of view, Damir has everything to earn easy victory against Magomed. Well, nothing is easy against a fighter like Magomed, but fighting IQ will be a massive advantage for Damir. Magomed will get tired in the second round, and Damir will earn another victory.
Damir will open this bout as the favorite, with the odds around 1.3. Great odds since the only way Magomed will win this bout is by KO victory, with some good punches. But Damir has a great defense, excellent ground game, IQ, and stamina, so I think he will earn another unanimous decision victory, which has the odds of 2, but I think just winning's 1.3 are already great odds to bet on.