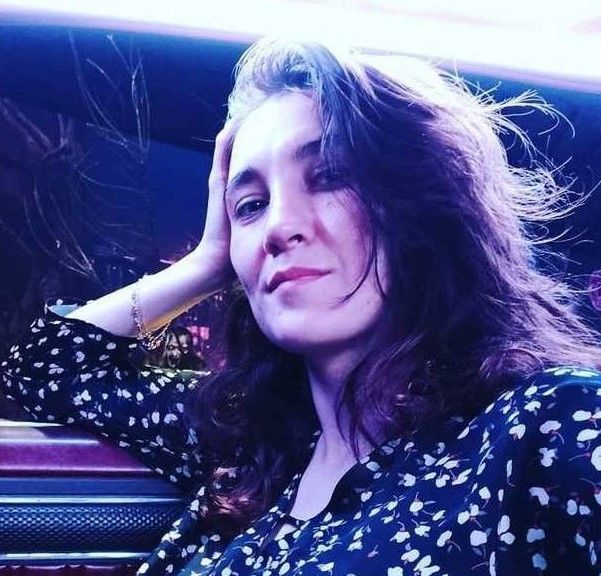 Kamaru Usman and Colby Covington will have their much-anticipated rematch on November 7 early in the morning at UFC 268. A rematch that probably won't change anything and will once again prove that the semi-middle weight division has yet to produce an athlete capable of defeating "The Nigerian Nightmare". In this piece, we will look at the life story of Kamaru Usman, a great fighter who is ranked number one in the UFC regardless of the weight class.
Bet on Kamaru Usman and Colby Covington with 1xBet
Childhood and Teen Years
Kamaru Usman was born on May 11, 1987, into a military family. Few people know, but the fighter's real name is Kamarudin. His childhood was spent in Nigeria. Usman's father was a military man and his mother was a teacher. Kamarudin grew up with his two brothers and a sister.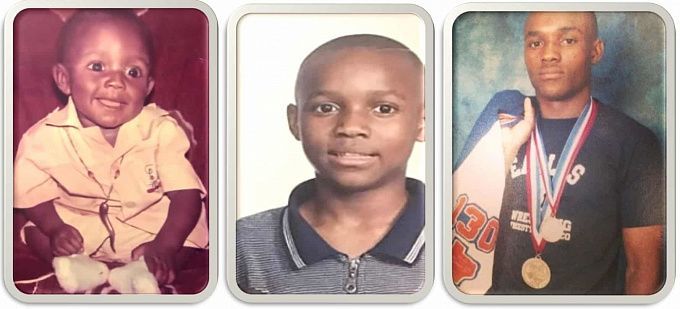 One of his brothers, Mohammed Usman, is also a mixed martial arts fighter. He competes in the PFL in the heavyweight division and has a record of 7-2. Kamaru Usman is very sensitive to the memory of his life in Africa. Even though Usman's family moved to America in 1995 when Kamaru was eight years old, he still associates himself with Africa more. At least his nickname in the mixed martial arts world, "The Nigerian Nightmare," speaks about that.
Usman and his family lived in Arlington, Texas. Here he went to high school, where he began freestyle wrestling. Kamarudin is a name difficult enough to pronounce for the average American, so Usman's coach called him "Marty." This nickname stuck with Kamaru throughout his amateur career. In high school, Usman's record was 53-3, and he also finished third at the state wrestling championship.
It's worth saying that college sports leagues are a great jump ramp for future mixed martial arts fighters. Usman, Jon Jones, Ben Askren, Ryan Bader, Phil Davis, and many others have taken advantage of this jump ramp. While in college, Usman wrestled in Iowa at William Penn University for one year, where he was supposed to be a member of the NAIA (National Association of Intercollegiate Athletics) national tournament in 2007. But he didn't make it. This story was very significant in Usman's life. The fact is that half of his team and his head coach went to the competition early in the morning without him. Later, a snowstorm hit the city, and Usman had to miss the tournament. Kamaru was disappointed by this attitude and left William Penn University. He later transferred to the University of Nebraska at Kearney (UNK). Usman was ranked third in the nation. All three years he attended UNK and was a two-time national finalist. In 2010, he became the NCAA Division II national champion at 174 pounds category, finishing the season with a 44-1 record and 30 consecutive wins. Usman even tried to compete in the Olympics for the USA Team, but injuries knocked him out of the qualifying race. The nickname "Nigerian Nightmare" was not invented by Usman. The fact is that Christian Okoye, an American athlete of Nigerian origin, earned the nickname and later allowed Usman to use it in his performances.
Bet on Kamaru Usman and Colby Covington with 1xBet
Usman thought about going to MMA after training with professional fighters.
I started helping fighters to train and win fights, and then I started participating in wrestling tournaments. I trained hard for that, and if you won a wrestling tournament, you'd get maybe $1 500. Maybe $2 000. These fighters that I trained with would go out and win a fight and make $50 000, $60 000, $70 000. So I thought, "There might be a catch here.

Kamaru Usman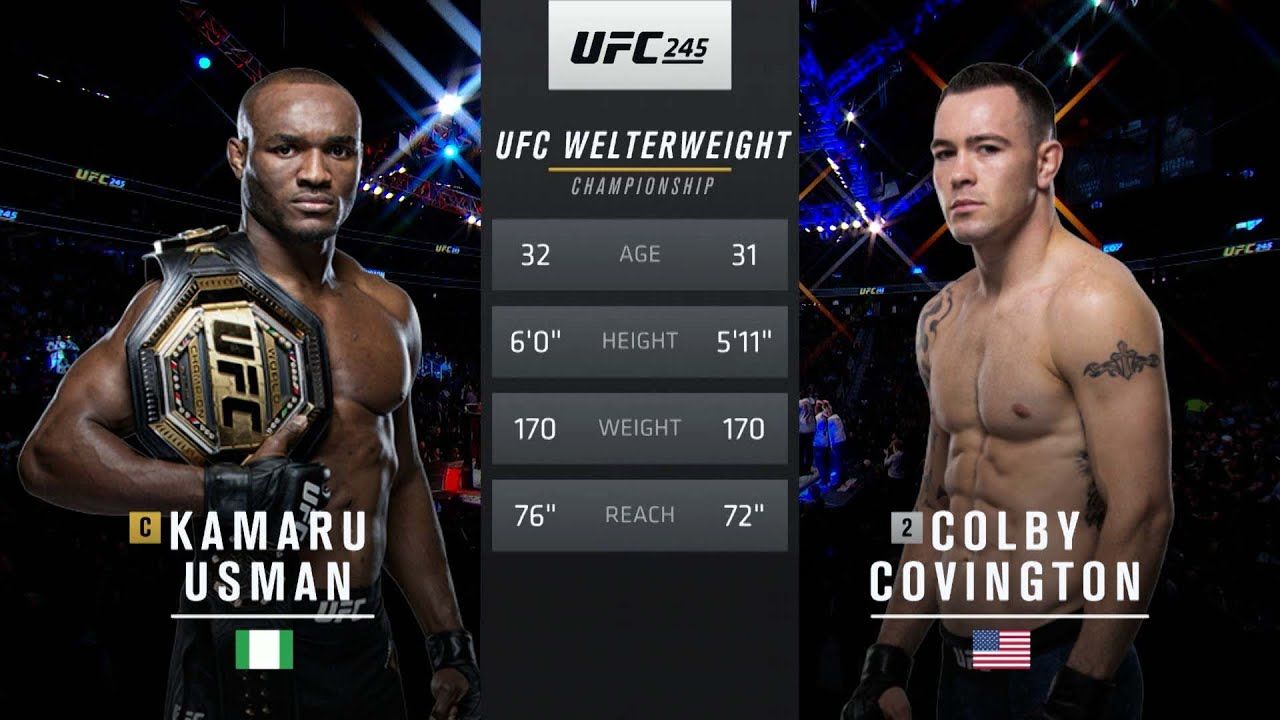 UFC 268 – Kamaru Usman vs. Colby Covington – Fight Analysis & Prediction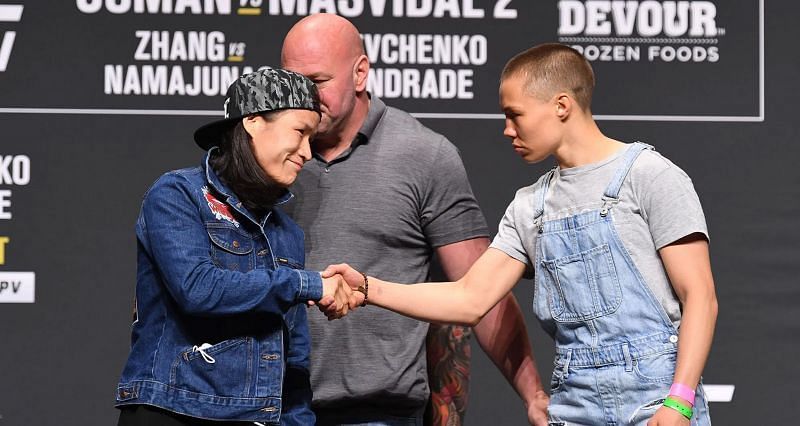 UFC 268 – Rose Namanaginas vs. Zhang Weili – Fight Analysis, Predictions
Mixed Martial Arts Debut and UFC Career
Usman made his professional MMA debut in November 2012. Kamaru fought his first six fights in regional promotions. He had five early wins and one loss. Three years later, in July 2015, Usman won the 21st season of The Ultimate Fighter reality show. In the first minute of the second round, Kamaru held a triangle against his opponent Hader Hassan. The "Nigerian Nightmare" then signed a six-fight contract with the UFC.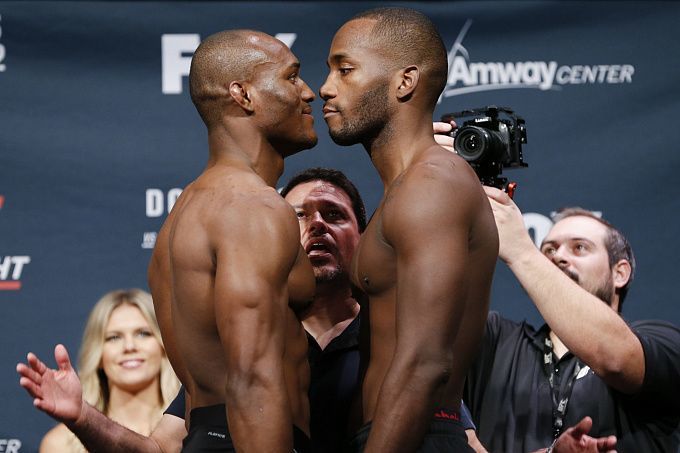 In his debut fight against Leon Edwards in December 2015, Usman won by unanimous decision of the judges. Usman was expected to face two-time world jiu-jitsu champion, Sergio Moraes, on May 14, 2016, at UFC 198. However, on May 1, it was announced that Usman pulled out of the fight because of undisclosed reasons and was replaced by Luan Chagas. Usman later faced Alexander Yakovlev on July 23, 2016, at UFC on Fox 20. Kamaru won the fight by unanimous decision of the judges.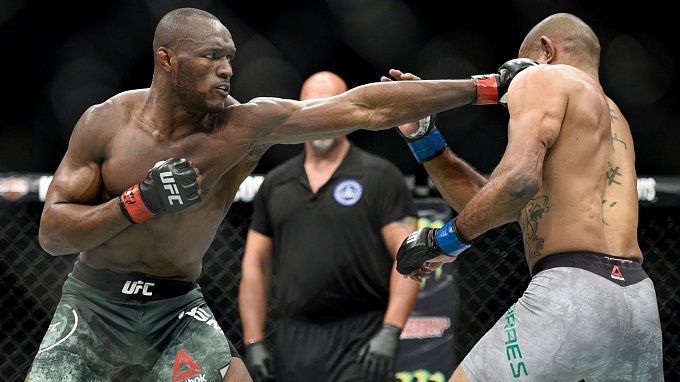 Usman faced TUF: Brazil 3 winner Worley Alves on November 19, 2016, at UFC Fight Night 100. The win over Alves was Kamaru's third win by unanimous decision. The middleweight fight against Sean Strickland on April 8, 2017, at UFC 210 again ended with victory for "The Nigerian Nightmare" by unanimous decision of the judges. On September 16, 2017, UFC Fight Night 116 featured a rescheduled fight with Moraes. Sergio had a seven-fight win streak, which Usman broke with a first-round knockout. It was Kamaru's first early win in the UFC.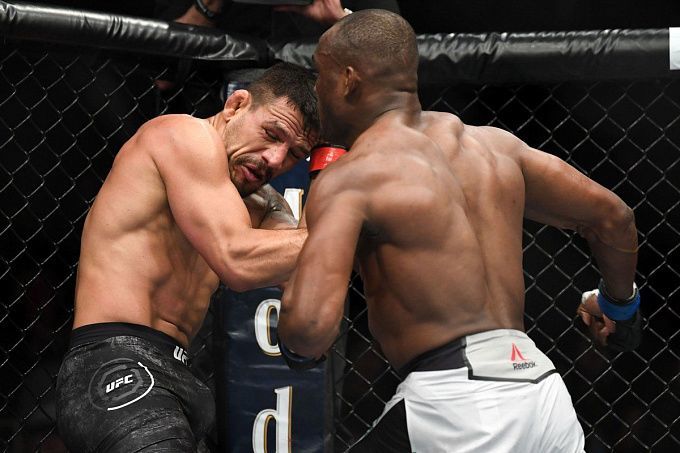 After two more fights, Usman faced Rafael dos Anjos in November 2018 at Ultimate Fighter 28. He won the fight by unanimous decision of the judges. That win was awarded the "Performance of the Night" bonus. Another win was added to Usman's scorecard. One loss with 14 wins, nine of them in the UFC. "The Nigerian Nightmare" seriously declared himself, which prompted UFC management to give him a title fight.
Bet on Kamaru Usman and Colby Covington with 1xBet
The New King
In March 2019, the UFC semi-middle weight champion was Tyron Woodley. Kamaru Usman left the former champion no chance and won by unanimous decision, becoming the new semi-middle weight champion.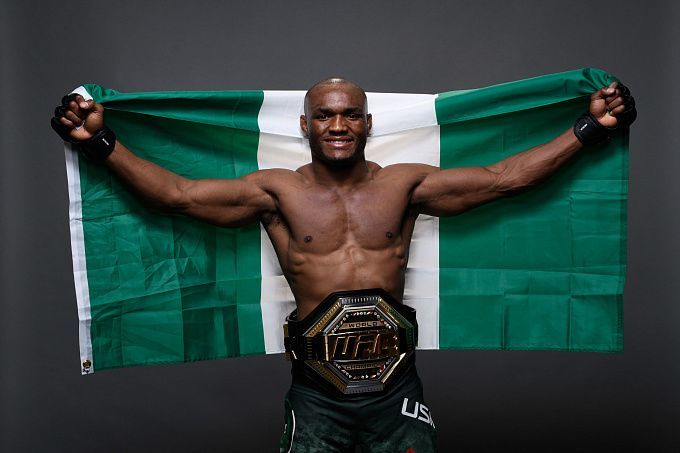 Usman made his first title defense against his longtime opponent, Colby Covington on December 14, 2019, at UFC 245. Everyone expected the fighters to work in parterre, but almost the entire fight went in the stance. At the end of the fifth round, a minute into the fight, "The Nigerian Nightmare" knocked Colby down twice before finishing his opponent. This technical knockout was the latest finish in the history of the organization's semi-middle weight division.
A second title defense was scheduled to take place at UFC 251 in July 2020. Gilbert Burns was appointed as his opponent. He tested positive for coronavirus a week before the fight, after which he was removed from the fight. Jorge Masvidal stepped in as a replacement, taking the fight on short notice. In the fight, Camaru literally rammed Masvidal's legs without doing any more action. After that fight, Usman was referred to in the Russian MMA community as "Kamaru Ramman". At the end of the five-round fight, "The Nigerian Nightmare" was the winner and once again defended his semi-middle weight title. Kamaru and Jorge's fight collected one of the biggest PPVs.Only the Khabib Nurmagomedov-Conor McGregor fight in October 2018 gathered more.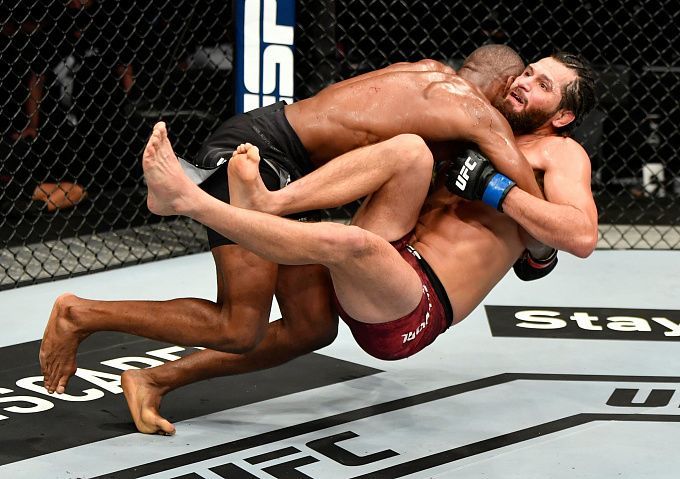 In February of this year, Usman faced Gilbert Burns in the main event of UFC 258. Kamaru defended his title for the third time, winning by TKO in the third round. The win was the fighter's 13th consecutive UFC title defense. He broke former semi-middle weight champion Georges St. Pierre's record for the longest winning streak in the division. The "Nigerian Nightmare" faced Jorge Masvidal again in April. In the second round, Usman knocked Jorge out with a precision punch, once again confirming his title as the division's most dangerous fighter.
When it comes to the rematch with Colby, Usman is the clear favorite. The Nigerian Nightmare has a very strange feature. He's been wrestling for a very long time, had a phenomenal winning record. Yes, he didn't achieve high honors in the sport, but his base is wrestling. At the same time, having fought 14 fights in the UFC, Usman has only five early victories. It begs the question, "Why, with such an athletic body and vast experience in wrestling, does "The Nigerian Nightmare" spend most of his fights in the stance?" But even in the stance, Usman tends to choose very passive tactics. On the other hand, it's very difficult to find a clue about him. He doesn't fight in the stance, and in the parterre, thanks to his wrestling background, he can probably come out the winner in the majority of the cases.
Bet on Kamaru Usman and Colby Covington with 1xBet