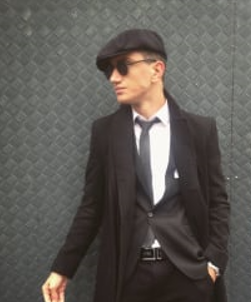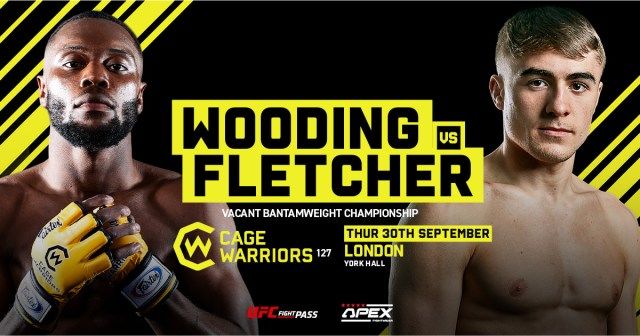 On September 30, One of the most leading European Mixed Martial Arts promotions, Cage Warriors, will hold another event in England. The headlining of Cage Warriors 127 will be a bantamweight vacant title fight between Dominique Wooding (7-4-0) and undefeated English fighter Nathan Fletcher.
Dominique Wooding, known as "The Black Panther," has a 100% finishing rate. He won all the fights via TKO or KO, which makes him a true finisher. In addition to that, he is very experienced even at the age of 25. In 2018, he fought in one of the most known Russian promotion, ACB and suffered a loss via split decision. After that, Another great American promotion, Bellator, signed him, where he fought 3 times and earned victory only once. Finally, in 2021 he signed in Cage Warriors and earned the victory in his CW debut, against Cameron Hardy (6-3-0), via first-round TKO. His victories are not against very experienced fighters, but fighting in the Bellator, ACA and, Cage Warriors means a lot.
Nathan Fletcher will try to make 7 victories in a row on that night. Like his rival, he has a 100% finishing rate, too, but he is a different kind of finisher. 5 out of 6 victories are via submission, and the rest is via TKO on the ground. He has been raised in this promotion as a professional athlete. He made his debut here and will get his first-ever title shot in this promotion. Before starting his professional career, Nathan was fighting as an amateur in Cage Warriors. As an amateur, he fought 7 times and suffered a loss only once, in 5 round battle. He earned victories against well-experienced fighters. Most of his rivals were on his level. In 2021, he held 2 fights in March and June and won both of them via rear-naked choke submission. He is training in one of the best gyms in Liverpool, called "Next Generation MMA Liverpool," where he trains with another new UFC fighter, Paddy Pimblet, famous for his fighting style.
From my point of view, Nathan Fletcher will earn another victory, but I don't think it will be via submission or TKO. Wooding has suffered loss 4 times, but only 1 of them is via submission. Mostly Wooding is losing via unanimous decisions. Nevertheless, it is 5 rounder fight, and everything is possible while fighters are getting tired. The odds are not finalized yet; many people think that Fletcher will earn another victory, so he should open this bout as a favorite.