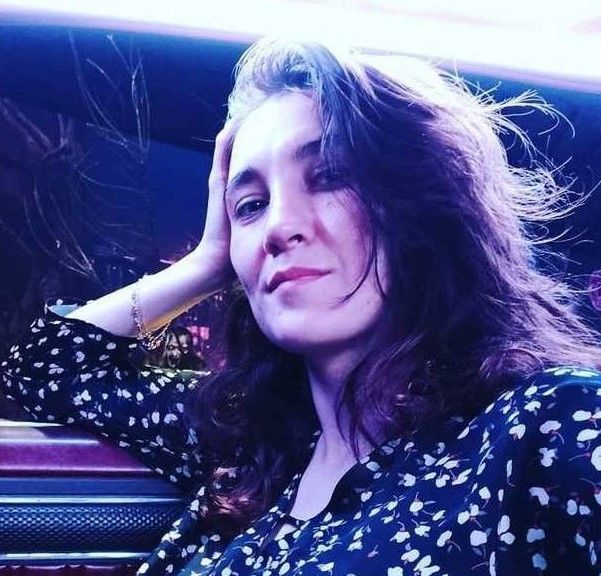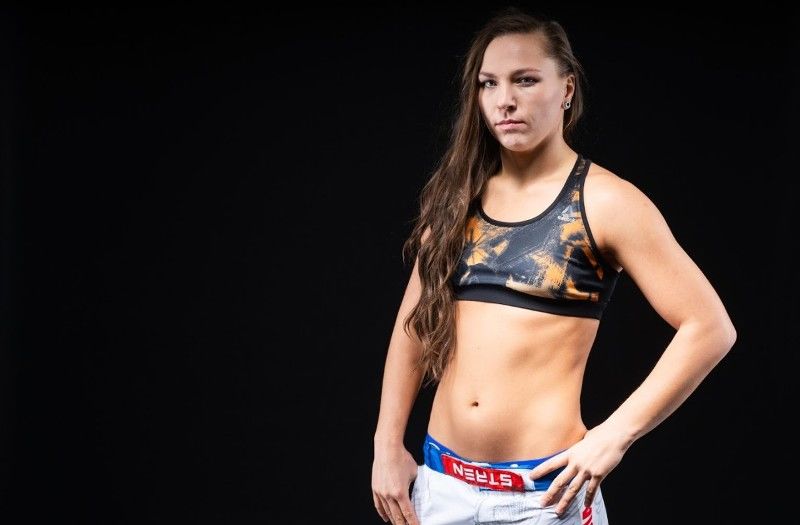 On October 23 sambo world champion and martial arts champion made her successful opening in the elite MMA promotion Bellator with the defeat of the Frenchwoman Stephanie Yelle Paige. In a big interview with Metaratings, Irina told in detail about: her preparations for the fight in the "Ahmat" club, what made her opponent laugh and a possible fight with the organization's champion Chris Cyborg.
Bet on MMA with 1xBet
«Because of the long downtime, I've already forgotten how to enjoy the wins.»
— Congratulations with the fantastic opening at Bellator. What are your impressions after the victory?
— My impressions of the fight are still unclear. I think I won, even though I thought I lost the whole fight. Maybe it was the side-effect from the defeat in the last fight. Because of the long downtime I had already forgotten how to enjoy the wins. Besides, I knew I had made a lot of mistakes. Especially in the end of the third round, when I almost got caught in a submission hold. Without Diana's (Bellator fighter Diana Avsaragova) and Murad's (Akhmat club coach Murad Bichuev - Metaratings's commentary) help I don't know how the fight would have finished. The preparations were good, but a lot of critical things happened during the crucial period of weight loss and recovery for the fight. But their patience and faith in me gave me the necessary spirit to win.
— You participated for first time at a tournament of a top American promotion. What do you think of the Bellator 269 organization? Do you feel the difference with Russian promotions?
— The organization is good. It differs from the other organizations where I used to perform. But it is worth mentioning that in the RCC is close. Just few things should be added. But the way it is too good for Russia.
— What could you tell us about Stéphanie Page?
— She's a kind of a madam. I don't like thrash-talk, but before she went into the cage, she gestured that she will cut my throat. She was sure that she will win. Obviously she was prepared for my fighting style. But I came different. I noticed that she was very surprised. I didn't react to her gesture, just laughed inside and thought, "You're such an idiot, Stephanie.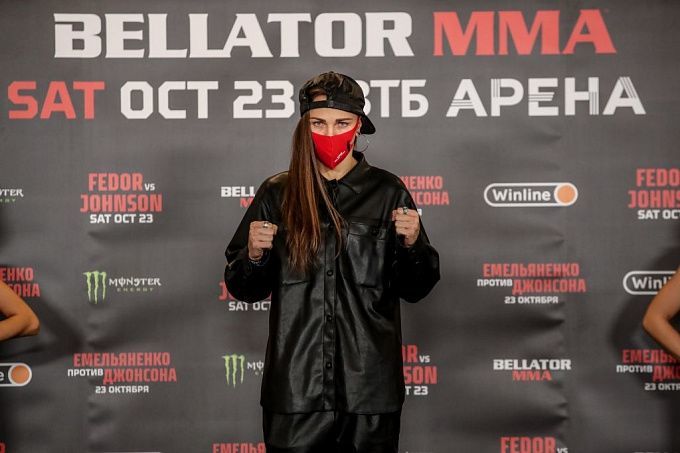 «I only have the courage and spirit to confront Cyborg»
— After the fight, you said that in two or three fights you'd be ready to face Chris Cyborg. Do you think you'll be able to compete with her?
— I know that I am still far from her level, that I am not as powerful and technical. I only have the courage and spirit to confront her. I want to try, because after the fight with her I will be much more professional, in any case. But it is necessary to spend some more fights and to try to get into 57 kg. To rise up to 66 kg won't be a problem, there won't be necessary to burn the weight that much, and there will be more energy.
— You also shared your plans to change your weight class. Is it hard to burn weights?
— The weight burn was difficult, because of my own fault. I disobeyed the coach as I was afraid that I would not fit into the weight category and I started to burn ahead of schedule.
— The path to Cyborg is still to be completed. Is there a desirable opponent for the near future?
- I don't have a rival. Unfortunately, I don't know this division well. I know only Diana there and I hope that she will be the champion in this division, because to be the best you have to be among the best. I do not have a goal to get the belt, I just want to grow in my development, to fight professionally, not as a sack, to show spectacular fights and to please my family, team and fans.
Bet on MMA with 1xBet
- Defeating Stephanie wasn't easy. What do you think you still need to work on?
- There's a lot to work on, it means wrestling, punching and parterre. I still need to evolve and develop. The main thing is to listen to the angle assistant, the coach and the girls. They have a lot of experience and you can see better from the side, their advice is invaluable.
- You train and are in close contact with Diana Avsaragova and Liana Jojoia (UFC fighter - Metaratings note). Does your friendship help you to prepare for your fights?
- Diana and Liana are golden girls. They are simple and sincere. If they are friends with you, they are real friends without showing off. They are very friendly and caring, you can find very few of those now. Nowadays girls are usually jealous and they compete for attention. But you cannot say the same about them. I'm glad that fate brought me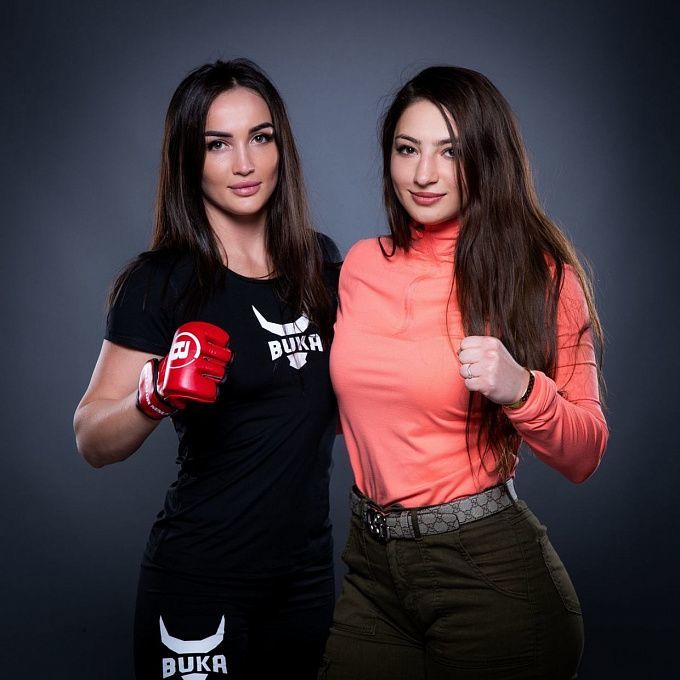 About the trainings in «Ahmat»
— For the fight with Paige you trained at Ahmat. Is it really the top level there? Is it much different from the trainings you had before?
— Liana called me to Ahmat when she was preparing for her fight, but it was canceled. Then Diana's fight took place at Bellator and I was assigned to a fight too. I asked Mirad Bichuev to stay and prepare me. He agreed without any issues. I lived with the girls at the Coliseum, everything was free of charge, even massages and training. I worked with the girls and guys in a group, separately on feet and on endurance with Murad. I was in the training process under his complete control. Yes, the training is different from what it used to be. Well, let's say I learned how to wrestle again. The most important thing is that I improved my skills. I used to be afraid of dying too early, but already before the fight with Paige I realized that I was going to breathe well. I was light, my legs were heavy before the fight, but that wasn't the case here.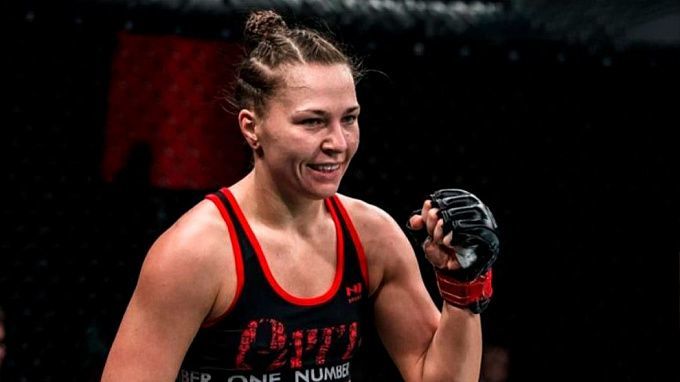 Bet on MMA with 1xBet
«I don't care where or with whom I fight, as long as I have my corner assistants with me always and everywhere.»
— Bellator often signs rookies to a one-fight contract. How many fights does your contract have?
— My current contract includes four fights
— Good news. What are your plans for the future fight?
— My manager told me that we are going to get a visa to the USA. I would like to perform in the US after the New Year, but I understand that we need seconds there. Last time Diana went there without seconds, and it was very difficult. So I don't care where or with whom I fight, as long as I have my corner assistants with me always and everywhere. Now I'm in a decline, I don't even have the strength to celebrate the victory. I'm going to rest after the weight loss and the prolonged training camp.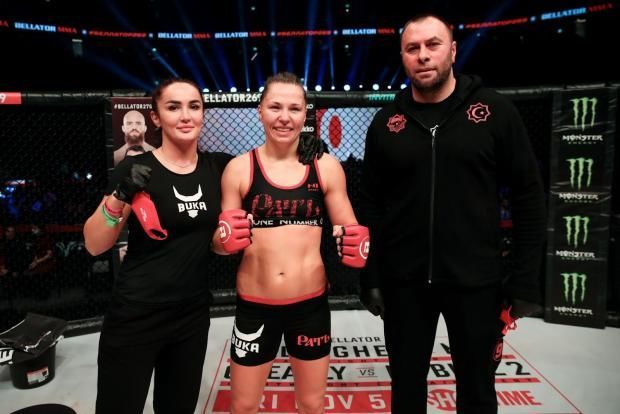 «Fedor is Fedor»
— Did you follow the performances of our guys at the tournament in Moscow? Whom can you mark out?
— I was very upset with the results of Minakov's fight. It was obvious that he wanted to continue and was ready to throw away his broken finger. But, you have to follow the rules. I was very happy with Shurkevitch's results. Our paths crossed at the Storm training camp. He is a very kind and hardworking guy.
— We talked before the fight, and you had no doubts about Fedor's victory over Johnson. What can you say about the fight?
— As said before, Fedor would defeat Johnson in the first round. That's the way it worked out. Fedor is Fedor. He has guns and they are loaded and fire.