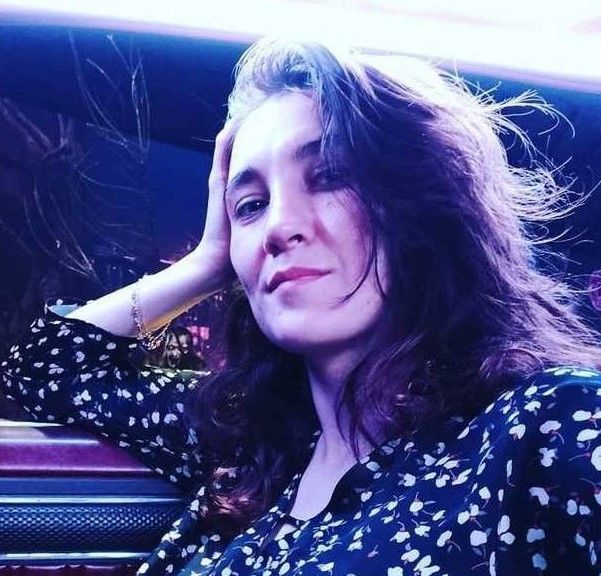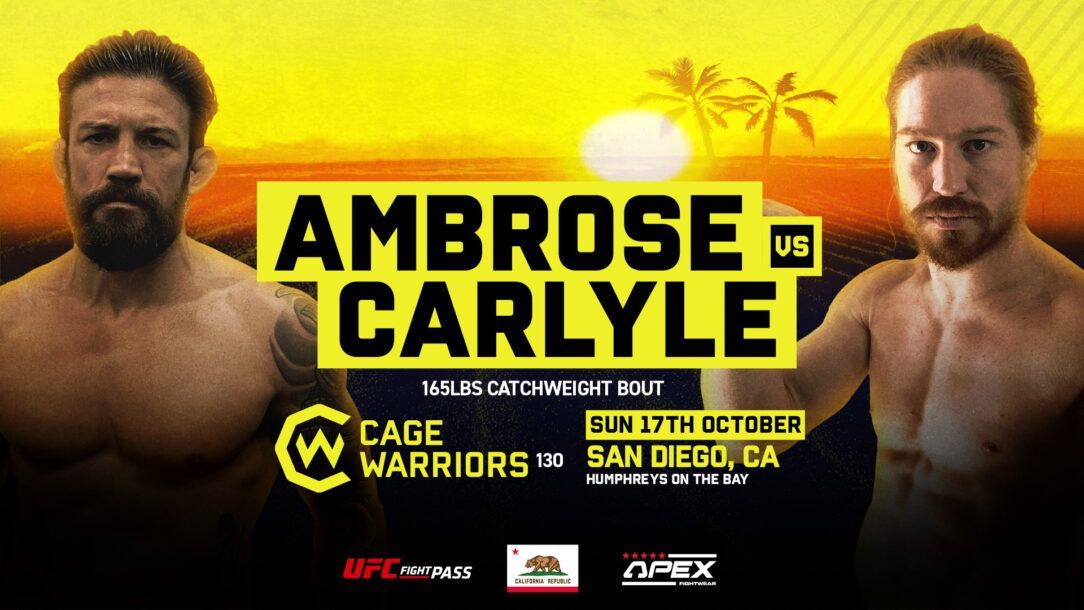 On October 17, one of the best European promotions, Cage Warriors 130, will be in San Diego, California. The headlining of the event will be a really interesting Catchweight bout between former UFC fighter Spike Carlyle and BJJ artist, and MMA veteran JJ Ambrose.
Firstly, the main event was supposed to be held between JJ Ambrose and 28 years old talent of American Kickboxing Academy (AKA), Kyle Driscoll. However, Kyle suffered an injury and was forced to be out from the event.
Because of very short notice, this fight between Spike and JJ will be held in 165 pounds called catchweight division.
JJ Ambrose has not fought for almost 2 years. The last time he fought at HFS 20 and defeated Kitt Campbell via unanimous decisions. He earned 32 victories since his debut, and 18 out of them are via submissions. However, he did not fight any high-level fighter for a while. The last time he fought in the excellent promotion was in 2018, against Saad Awad in Bellator, and he suffered a unanimous decision loss.
Bet on Spike Carlyle vs JJ Ambrose with 1xBet
Spike Carlyle is a former UFC fighter who was cut from the promotion just a few months ago. However, in the UFC, he earned 1 victory and suffered 2 defeats. In the fight with Billy Quarantillo, he showed fantastic BJJ skills, but finally, he suffered a loss via unanimous decision. After being cut from the promotion, he earned 1 victory in LFA via submission in the first round. After that, he earned another first-round submission victory against Gil Guardado at Golden Boy Promotions.
From my point of view, Spike is more experienced than JJ, even though JJ has fought way more fights than Spike. However, Spike earned the victory in the UFC, and who watched his fight with Billy, it is hard not to be impressed by his aggressive performance. Also, he earned several victories in LFA, and he is only 28 years old, a physically powerful and talented Mixed Martial Artist who can finish the fight on the feet or the ground. I think his return to the UFC is just a matter of time, or he will sign with some good promotion like Bellator or LFA, with a high salary.
Of course, we should realize that Spike took this fight on short notice, but he is fighting in the catchweight division so that he won't lose many KG in a short time, and his stamina and energy should remain the same. The odds are not finalized yet, but I think he will open this bout as the favorite with the odd around 1.6-1.9. because of short notice, it might be even more than 2, but still, that's my and other MMA fan's opinion.